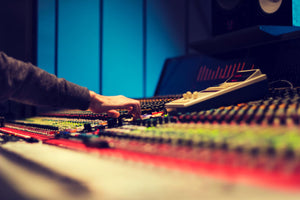 Warmer. Brighter. Louder.
Take Your Music to Another Level
Get That Pro Sound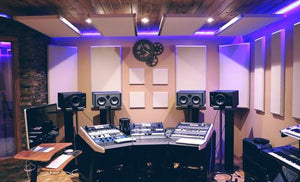 Big Sound at Small Price
Analog Online Mastering is an Online Mixing and Online Mastering professional service. We're a collective of Sound Engineers working in an innovative facility, with high-quality analog and digital equipment. Our expertise in the field let us guarantee quality results at affordable prices. If you're not satisfied of your product you can contact us, ask for a free sample and evaluate the difference.
Online Mixing
A quality album sound is unique. We have the necessary equipment and experience to make your product just like the albums you love. When we work on an Online Mastering or Online Mix, the first thing we ask you is "which are the musical references for this product?". We then compare what you sent us with the music you like and, if it's necessary, we give you guidelines to get the most out of your material, so that we can get you the desired product.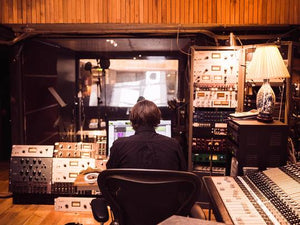 Online Mastering
What is Mastering? In a nutshell, Audio Mastering is "delivering your mixes to a trustworthy person and hoping they give them back to you ready for the album". This definition may seem superficial but it's actually the perfect explanation of what a mastering represents: it's a matter of personal taste, not just skills. To sum it up, when you choose your Mastering Engineer, make sure their musical taste is similar to your own! With 10 years of experience, we are able to deal with any kind of music, offering a real analog Online Mastering Service that can bring your music to another level.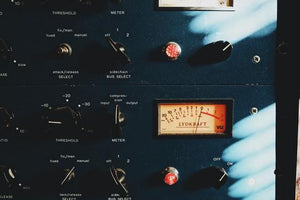 First Class Analog Sound in a Very Short Time
Our Engineering Team is able to provide a song's Online Mastering or Online Mixing in 24/48 hours from the reception. That's not because we're superficial, but because our experience and expertise, together with our facility and equipment, let us understand very quickly which are the problems in a Mix. Our workflow is optimised to serve more than fifteen clients a day without any problem.
Online Mastering: How Does It Work?
Listen To The Free Sample
After we receive your tracks, we will send you a sample of Online Mastering to your email address. If any problem will come up, you'll be assisted by our team of engineers that will readily give you the advice you may need.
Buy If You Like It
Listen to the sample to evaluate your satisfaction. If you like it and you're interested in buying our product, contact us for the payment and if necessary to require some changes. An additional revision is free!
CONTACT US
Feel free to send any request to our email address: analogonlinemastering@gmail.com
About Us
If you're looking for a top-quality online mastering service, look no further than AOM! Our team of experienced audio engineers has the expertise and cutting-edge equipment necessary to bring your music to the next level.
Our online mastering process is simple and straightforward. You can send your audio files directly to our email address and our team will get to work right away. We'll carefully analyze your tracks and apply the necessary adjustments to achieve a polished, professional sound.
We understand that every artist's needs are unique, which is why we offer a range of mastering options to suit your specific requirements. Whether you need a basic mastering package or a more complex audio restoration service, we've got you covered.
At AOM, we're committed to delivering the best possible results for every project. That's why we offer unlimited revisions until you're completely satisfied with the final product. Our goal is to help you achieve your musical vision and make your tracks sound the best they can be.
Don't settle for anything less than the best when it comes to online mastering. Choose AOM for professional, reliable, and affordable mastering services. Contact us today to learn more and get started!